TREND ALERT
The social and economic toll is great, but there could be a silver lining: Billions of minds around the world are being forced to think differently, paving the way for new solutions to major global problems. Read on to discover how.
EDITORIAL
Never let that happen again by:
anticipating trends, uncertainties and predicted surprises in real-time
preparing your pre-emptive response with Shaping Tomorrow's multi award winning future intelligence system and strategic foresight  tools.
Please contact us for a demonstration. We think you will be astounded at how you can make your organization far more agile and resilient against emerging changes.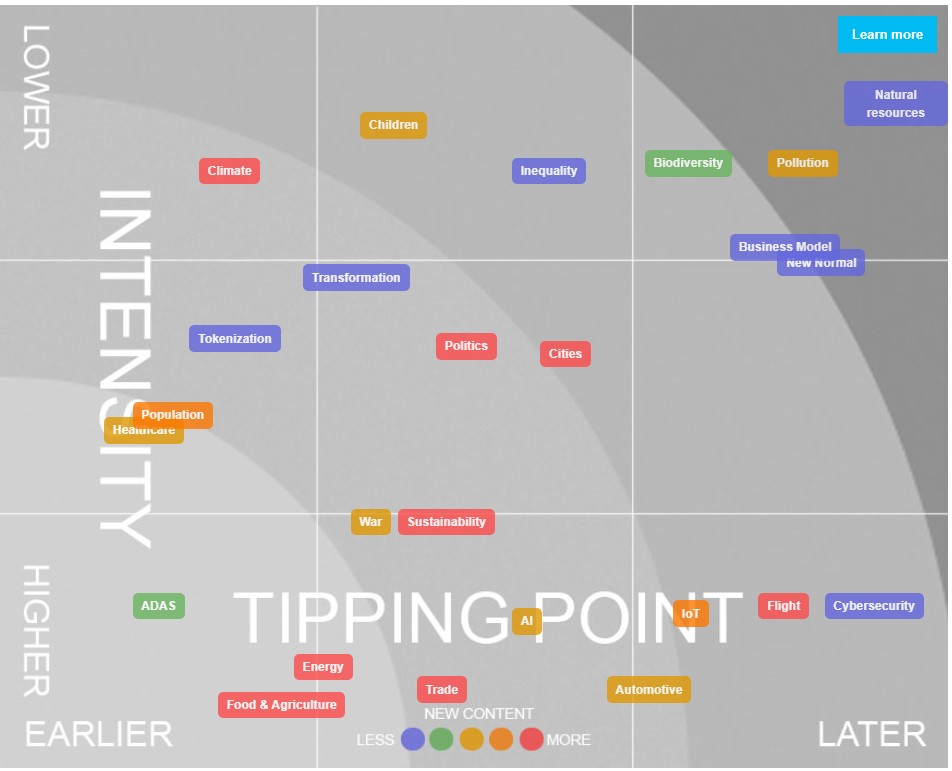 "The future will be won by those who can spread their ideas better, faster, and more durably." - Jeremy Heimans
---